Skid steer loaders have revolutionized the construction industry since their inception in the late 1950s. They have become a common sight in construction sites, farms, and small businesses due to their maneuverability, versatility, and efficiency. Over the years, these machines have undergone a significant evolution that has transformed their operation and capabilities. This blog post will take you through the history of skid steer loaders, highlighting their transformation from the first model to modern-day machines.
First Skid Steer Loader Invention
The first skid steer loader was invented in 1957 by the Keller Brothers in rural Minnesota. The machine was initially intended for cleaning turkey manure on farms. However, its unique design and functionality soon caught the attention of the construction industry. The original machine was powered by a 25 horsepower, 4-cylinder engine with a pivoting frame and tiller-steer controls. It was a lightweight machine that weighed only 1800 pounds and was capable of lifting up to 700 pounds of load. It was also relatively affordable, costing only $3600.
Despite its functionality, the first skid steer loader was not widely adopted. It took the introduction of the Bobcat model 600 in the early 1960s to change the market's perception of skid steer loaders. The model 600 was more robust and versatile than its predecessor, with hydraulic controls and a 15-degree chassis tilt, allowing it to negotiate rough terrain better. The machine was also capable of various attachments such as backhoes, trenchers, and breakers, which significantly increased its functionality. The model 600 and subsequent models became a market sensation, and by the late 1960s, skid steer loaders had become a recognized industry standard.
In the 1980s, manufacturers began introducing new features and advancements in skid steer loader technology. The introduction of the vertical lift path in the Bobcat 873 model allowed the machine to reach greater heights and lift heavier loads. Other manufacturers followed suit, and today, vertical lift skid steer loaders are the norm. The 1990s saw manufacturers incorporate electronic systems and other advanced features, such as joystick controls and hydraulic dump functions, which significantly improved the machines' efficiency and accuracy.
Our Days
Today, skid steer loaders are available in various sizes and configurations, designed for specific use cases. They have become essential machines for a wide range of industries, from construction and mining to landscaping and agriculture. Modern-day skid steer loaders are equipped with air-conditioned cabins, adjustable seats, and advanced safety features such as backup alarms, rearview cameras, and automatic shutdown systems. They are also environmentally friendly, with some models designed to operate on alternative fuels such as electric, propane, and diesel-electric hybrids.
The evolution of skid steer loaders is a remarkable story of innovation, creativity, and practicality. From a single machine invented for one specific task to versatile and multifunctional machines deployed in various industries, skid steer loaders have had a profound impact on the construction industry. Today, these machines continue to be a vital asset to businesses across the world, helping to save time, reduce costs, and improve efficiency. As technology continues to advance, it's exciting to imagine what the future holds for these incredible machines.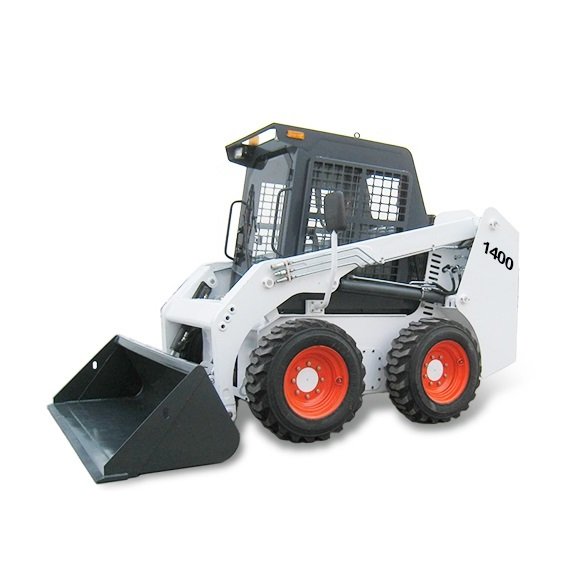 WEITAI Skid Steer Loaders
If you're in need of a versatile and powerful machine to tackle your next project, consider a WEITAI skid steer loader. With its advanced hydraulic system and durable components, this machine is built to handle a wide range of tasks with ease. Don't settle for less when it comes to your heavy machinery needs. Contact WEITAI today to learn more about their skid steer loaders and take the first step towards increased productivity and success!