Skid steer loaders are a common tool for construction, industrial, and agricultural projects. They are highly versatile machines that can be used in a variety of applications, from landscaping to material handling. But what makes them especially valuable in agricultural projects? Let's take a look at some of the ways skid steers can be used to get the job done quickly and efficiently.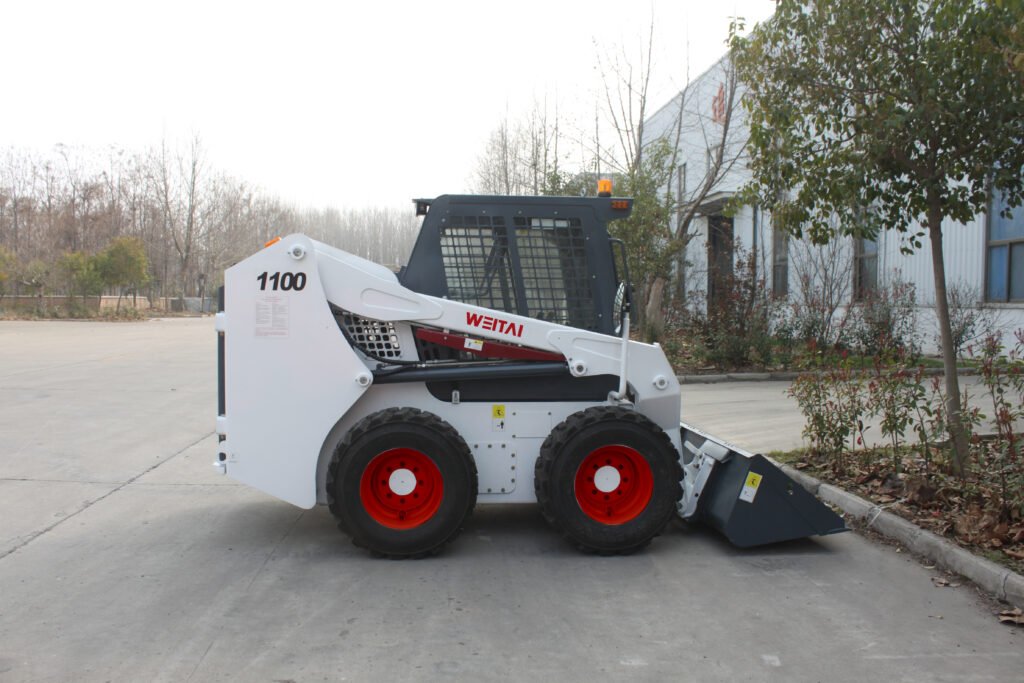 TILLING SOIL
One of the most common uses of skid steer loaders in agricultural projects is tilling soil. This process involves breaking up and turning over the soil to prepare it for planting or other activities. The powerful engine on skid steers allows them to easily handle this task, as well as make quick work of rocks, roots, and debris that may need to be removed from the soil before tilling can begin. With its ability to quickly cover large areas, a skid steer loader is an ideal choice for farmers who need to prepare their land quickly and efficiently.
LIFTING HEAVY OBJECTS
Skid steer loaders also come in handy when lifting heavy objects such as pallets or hay bales. Their wide range of attachments makes them capable of picking up large loads with ease and precision, allowing farmers to move objects quickly and safely around their property without having to worry about strain or injury. This not only saves time but also helps prevent costly accidents that could otherwise occur while manually moving heavy items around the farm.
CARRYING HEAVY LOADS
Another great use for skid steer loaders on farms is hauling materials such as hay or feed from one location to another across long distances on uneven terrain. These machines are designed with larger tires that provide greater traction even on rough surfaces, making them perfect for carrying heavy loads over long distances without causing any damage or wear and tear on the machine itself. The ergonomic design also makes it easy for operators to maneuver these machines through tight spaces with ease and accuracy, ensuring that all materials arrive safely at their destination.
In short, skid steer loaders are incredibly useful machines in a variety of industrial settings—but they're particularly valuable when it comes to agricultural projects. They offer power, versatility, speed, and accuracy—allowing farmers to complete even large-scale tasks quickly and effectively while protecting themselves from accidents or injuries caused by manually lifting heavy objects or hauling materials over long distances on uneven terrain. Investing in quality skid steers will pay dividends down the road—helping farmers get more done in less time while keeping their operations running smoothly throughout the year.
If you're in the market for a skid steer loader, WEITAI should be your top choice. Not only do we offer a wide range of models to fit your needs, but our machines are known for their durability, performance and versatility. WEITAI skid steers are built with quality materials and offer excellent value for money. In addition, their customer service is second to none, with knowledgeable technicians available to assist you with any questions or concerns you might have. So, whether you're a professional contractor, landscaper or just someone who needs a reliable machine for home projects, WEITAI skid steer loaders are the way to go. Please message us to learn more about our construction machinery.