WSL-1100 SKID STEER LOADER DEMONSTRATION
Today we would like to present our WSL-1100 skid steer loader with a fully hydraulic control. With a rated operating capacity of 1100 kg. and a rated power of 55 KW this compact skid steer loader is a perfect helper in various tasks, including construction, material handling, agricultural jobs, etc. The hydraulic pressure of 234 bar guarantees high productivity. Equipped with hydraulic joysticks, the WSL-1100 skid steer loader is comfortable to operate. A wide range of attachments such as various buckets, pallet forks, augers, backhoes, and snow blowers, is available for order.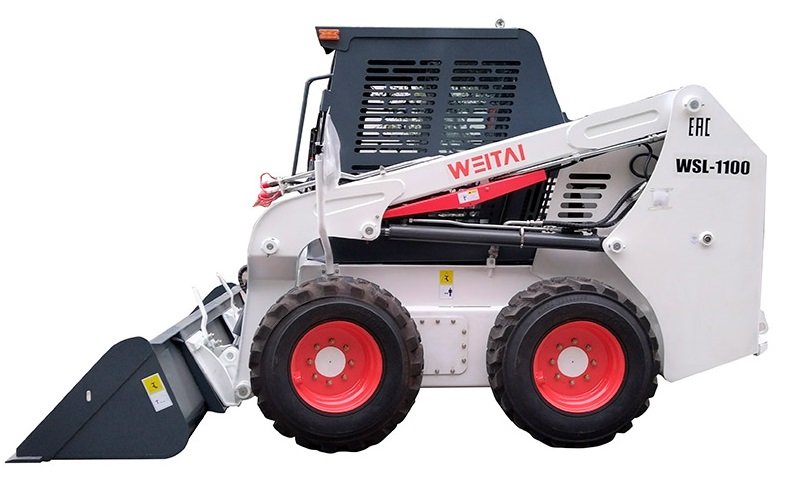 WEITAI is China's top manufacturer and supplier of both – construction machinery and hydraulic parts. If you're interested in looking at the specifications and available attachments, please contact us here.