China's construction machinery industry has been growing rapidly within the last few years, and the reputation of China's manufactured equipment switched from being associated with cheap and primitive to highly advanced and top quality.
In 2022 (January-November), China exported 73983 units of front loaders for $2,624,928,864, 148205 units of crawler excavators for $7,361,354,921, 3260 units of wheel excavators for $232,169,084. Compared to the same period in 2021, the export of front loaders increased by 14%, the export of crawler excavators increased by 36% and the export of wheel excavators increased by 212%, which is impressive, considering the strictest Covid-19 restrictions that China implemented.
Where did China's construction machinery go in 2022? We analysed data, provided by China customs, and here is the geographic distribution of construction equipment export.
1. China's export of front loaders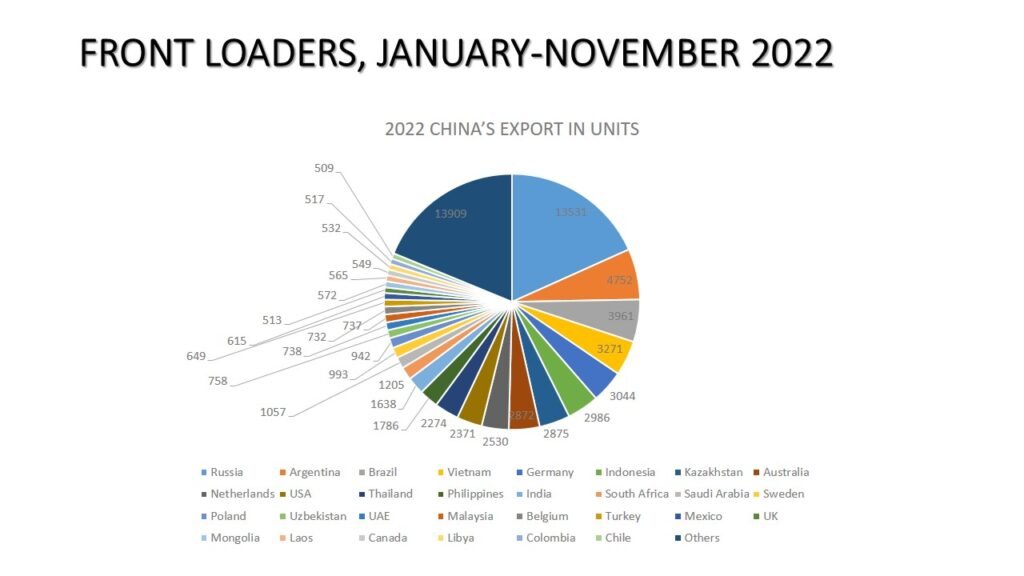 As we can see, the TOP 5 buyers of Chinese front loaders in 2022 were Russia (18%), Argentina (6%), Brazil (5%), Vietnam (4.2%) and Germany (4.1%).
2. China's export of crawler excavators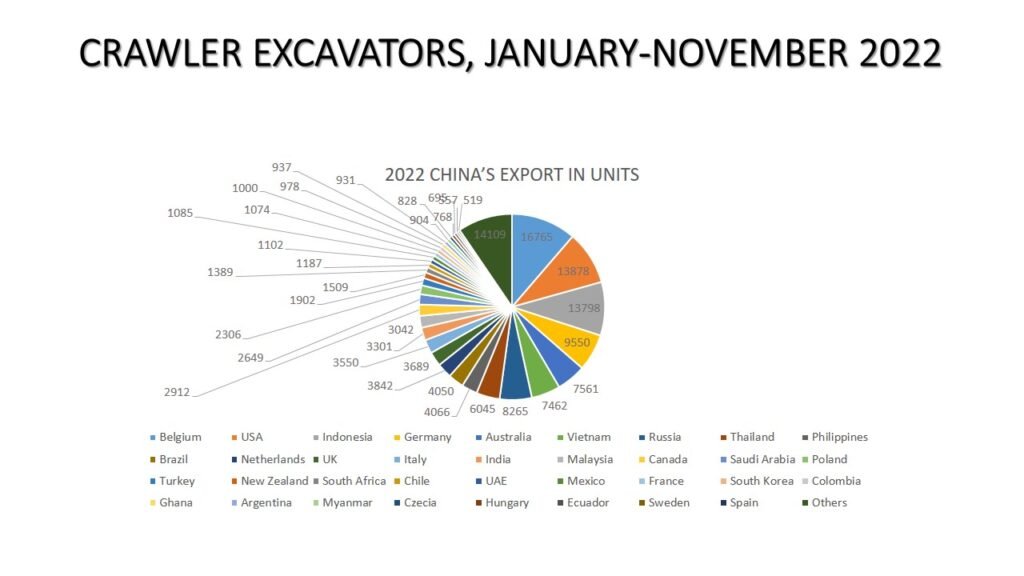 The TOP 5 buyers of Chinese crawler excavators in 2022 were Belgium (11%), USA (9%) and Indonesia (9%), Germany (6%) and Russia (5%).
3. China's export of wheel excavators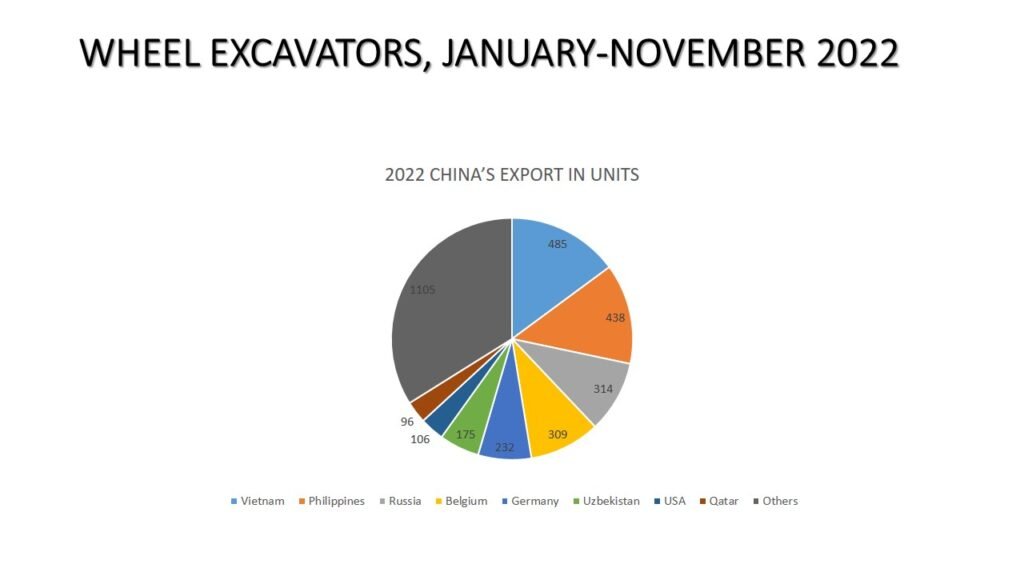 The TOP 5 importers of China's wheel excavators in 2022 were Vietnam (14%), Philippines (13%), Russia (10%), Belgium (9%), and Germany (7%).
At WEITAI, we manufacture high quality construction equipment and provide an excellent aftersales service. If you're interested in becoming our partner in 2023, please leave a message.