Mini or compact excavators are excavators, the weight of which varies between 0.7 and 8.5 tons. Just like their bigger brothers, people use mini excavators for digging, lifting and carrying tasks on different job sites. These machines are compact, multifunctional and easy to operate, which makes them highly popular construction equipment worldwide. It is proved by the fact that in the past decades, the demand for mini excavators has been gradually increasing, and in 2020 the industry size was valued at $ 6,550.50 million. According to the specialists' predictions, the expected industry size will reach $ 10,243.30 million by 2030.
Why are mini excavators so popular that even got their own mini category in the big world of construction equipment? In this article, we would like to list the 6 biggest advantages of a mini excavator.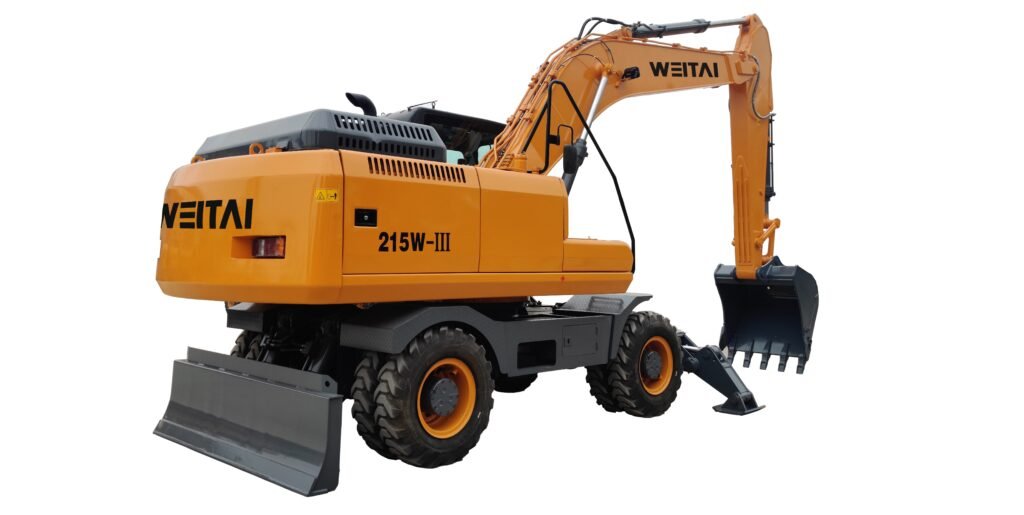 1. Maneuverability
As you know, not every job site is large and empty. Sometimes construction machines have to operate in tight spaces, which makes heavy and big excavators unsuitable for these kinds of tasks. This is why the ability to fit in limited sites is one of the most important advantages of using mini excavators.
2. Simple Operation
Surprisingly, mini excavators are quite easy to operate. In most countries, operators don't even need a special commercial license to drive them. If you know how to drive a car, using a mini excavator will not be a problem. Get some basic training first, and then practice, practice, practice.
3. Easy Transportation
Unlike large sized excavators, mini excavators don't require any special equipment to transport them to the job sites. Even a regular track can trail it behind, which helps to avoid unnecessary expenses and speeds up the process. Easy, right?
4. Versatility
With a wide range of attachments, mini excavators can apply to all kinds of jobs, such as digging, trenching, earthmoving, loading and foundations. The most popular attachments include hydraulic thumbs, quick couplers, trenching buckets, hydraulic breakers, and augers. A mini excavator with a set of attachments is one of the most versatile types of equipment you can purchase.
5. Low Noise
The small size and well-thought design allow mini excavators to create as little noise as possible. For the operators, low noise means comfortable work with a lower level of stress. For construction companies, it means that this type of equipment can be used in residential areas without the risk of receiving complaints from people.
6. Environmentally Friendly
Moving towards using environmentally friendly equipment has been a global trend for the last few years. Due to the compact size and lighter weight, mini excavators are less likely to damage the surface by grinding or scraping it, which makes them less harmful to the environment.
As you can see, despite the compact size and lightweight, mini excavators are multifunctional and cost effective construction equipment, which can be easily applied to various job sites. Considering purchasing one? Please contact us here, and we will help you to choose the best mini excavator for your tasks.