Landscaping is definitely a creative and rewarding activity. You get a chance to transform something plain into something unique and beautiful. As an artist, and in our humble opinion, this is what landscapers are, you want to use the best tools for your work, right?
So, let's say you are considering starting a landscaping business, or maybe have already started, and are planning to expand your machinery park. For a small business, due to the tight budget, it is crucial to choose the right type of machine. You want it to be multifunctional and handy for a wide range of applications.
In this article, we would like to talk about why you should consider purchasing a skid steer loader, as we sincerely think is the best earthmoving equipment type for landscaping.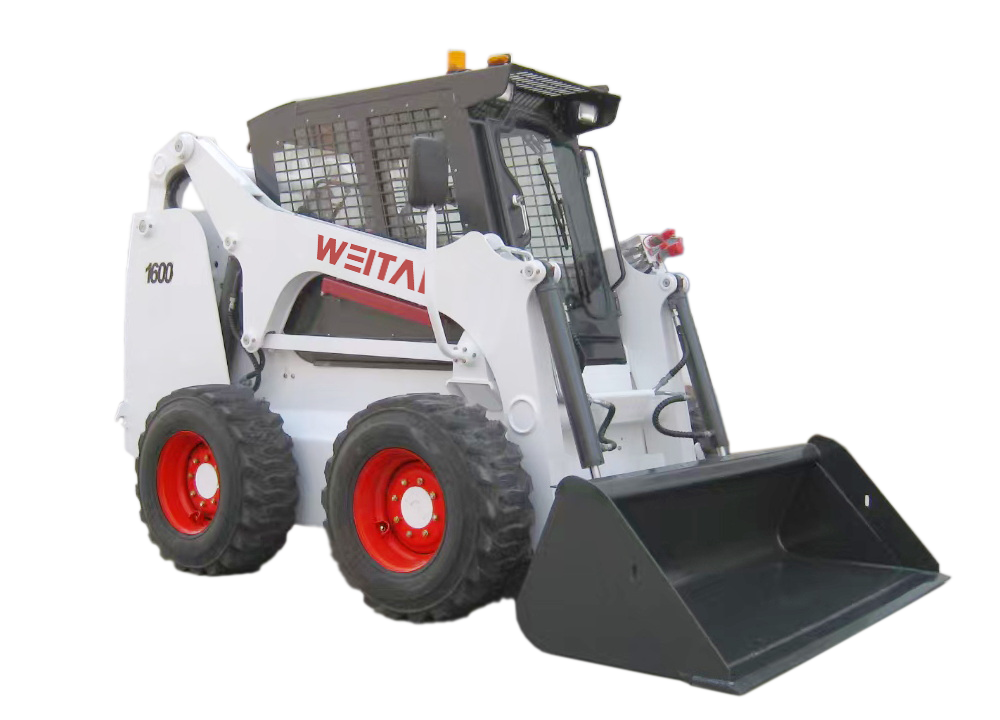 SKID STEER LOADER: SMALL BUT POWERFUL
Unlike bulky tractors with wide tires, skid steers are compact and easy to maneuver. But don't get deluded by their small size! Skid loaders are powerful machines that can carry a lot of weight, and due to their unique design, you can easily make sharp turns in even tight spaces. Small but powerful – what else would you want?
MULTIFUNCTIONAL
Another wonderful thing about a skid loader is that you can easily transform it into something else by using different attachments. The functionality of this machine is impressive. For example, with a standard bucket, you can collect and move materials. Some specialized attachments can help you to remove chipped wood or stumps. With a fork attachment, your skid steer turns into a forklift. And this is only a fraction of what your machine can be used for. At WEITAI, we offer a great variety of skid steer attachments, including both – general purpose and specialized ones.
To sum up, demolition, grading and backlighting, loading and transporting, mowing and even tilling tasks can be easily accomplished when you have a high quality skid steer loader with different attachments. Have we persuaded you? Then message us right now, and WEITAI will recommend the best skid steer for your landscaping business.